As a research assistant or as part of a psychology research internship in Norway, you get valuable first-hand experience conducting research.
If you are interested in an internship in our lab, please read the content below. We also provide some information for students interested in volunteering as research assistants at the end of this document.
PLEASE NOTE: We are fully booked for 2023. If you are interested in an internship during 2024, feel free to contact us.
What can you expect from a psychology research internship?
As part of a psychology research internship, you will typically help our academic staff with several research projects at the same time. This will give you a rich experience in different methods and topics. Typical tasks include:
Reviewing the literature
Designing studies (e.g., setting up studies online, preparing stimuli, translating materials)
Collecting data (e.g., recruiting participants through various channels)
Analyzing data, preparing and writing up results
Lab management (e.g., organizing lab meetings, managing the webpage and online communication channels)
Research communication with the public (e.g., writing research summaries for our blog, organizing meetings with journalists, or similar)
What does a typical work week look like for an intern?
In a typical week, you will help organize and participate in the weekly lab meeting. You will work closely with some of our members on specific projects and be assigned tasks to be completed within a given time. It can also be possible for you to audit courses that you may be interested in.
Office space
Whether we can offer permanent office space for your internship depends on the current demands in the lab and the department generally. While we cannot promise permanent office space for each intern, we always try to provide an opportunity to sit close to the rest of the lab members.
What are the funding requirements (Erasmus+ internship etc.)?
As a general rule, we only accept research interns who are self-funded. Thus, you would need to obtain funding from a relevant source (e.g., Erasmus+) to finance your research internship. Our university is part of the Erasmus+ program. Thus, if you qualify for this program, we are happy to help you with your application. We have many years of positive experience working with Erasmus+ interns.

Testimonials from previous interns
"I was a research intern at CSB lab for 6 months, from October 2022 until April 2023. During my research internship, I had the opportunity to work on several projects and gain insights into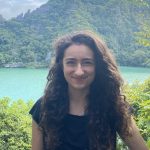 different aspects of academic research. I was involved in coding for a meta-analysis, researching and processing certain historical or statistical macro data, and recruiting study participants, among other things. My tasks were diverse and challenging and offered me the opportunity to acquire new qualifications and knowledge. The working environment is open and friendly, all lab members are very approachable and eager to provide their assistance. I benefited greatly from their skills and expertise. I really appreciate the fact that as an intern you are actively involved in the meetings related to the projects and current research. The constructive exchange on questions and problems was a valuable and interesting experience that will help me in my further academic pursuits. I felt well taken care of and comfortable at the office and I am grateful for the amazing people I had the joy of meeting!"
Natascha Janho

"I spent three months in CSB lab as a research intern in 2022. During my internship I took part in different projects – both quantitative and qualitative – at different research stages. I really enjoyed the working environment: there was always a good mood and everyone was ready to help with a smile on their faces. I also participated in lab and section meetings in which research projects were presented and discussed. This experience was really stimulating and it allowed me to gain a broader understanding of research methodology.
At the end of the internship, I further participated in the recruitment process of three research assistants. I organized the job posting and participated  actively in the interview and evaluation of candidates. Overall, I acquired a lot of skills and I had the chance to get to know more about the routine of a researcher. I am grateful to have met amazing colleagues and friends and I hope to join the lab again very soon."
Silvia Allegretta
"I was an intern at the Culture, Society & Behavior Lab from September until December 2021. During that time, I was actively involved in different tasks connected to several research projects. My tasks included data preparation and acquisition for a multi-level analysis, the translation of survey material, the formatting and preparation of data for a publication, and the transcription and qualitative analysis of interviews.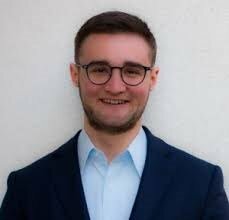 Furthermore, as Lab manager, I was responsible for the organization of the Lab meetings that I also attended and the maintenance of the Lab website. All in all, the internship was a valuable opportunity for me to get to know a working environment of an academic researcher. I acquired a lot of new skills and knowledge in a very interesting and dynamic field of research. Being part of the competent and reliable CSB Lab team was an enriching experience for me." Felix Feist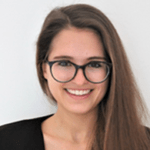 "I completed my internship as a research assistant at the CSB lab from September 2019 until January 2020. As lab manager, I was responsible for the coordination of lab meetings and internal presentations.
During the internship, my main task was to assist in the design and conduction of several psychological studies. This included providing feedback on the work of other lab members and participating in regular lab meetings. I was assigned to the PrAcDis research project and conducted a variety of tasks over the course of my internship. This included the design of a website for the project and setting up the online survey.
Together with other lab members, I was also responsible for the design of the sampling method and data collection procedure, as well as the recruitment of study participants. All in all, the internship provided valuable insight into the working life of an academic researcher and allowed me to expand my technical skills as well as my practical knowledge on various levels." Mona Frank
What are the applicant requirements?
You should have a strong interest in the type of research we conduct and ideally have a background in cultural, community, social, personality, or political psychology (please note that we occasionally consider applicants from different disciplines who have otherwise relevant academic backgrounds). You can be at the bachelor's or masters' stage of your education when doing your research internship.
Our work is mostly quantitative, and you should have some experience with statistics (e.g., through courses or thesis work) and be interested in improving your knowledge. The main language of communication in our lab is English. Hence, you should have an English working proficiency corresponding to the C1 level or higher to apply for a psychology research internship with us.
Last but not least, we are a group that is enthusiastic about research and has a strong passion for what we do. Research interns should share this motivation and mindset. In terms of personal traits, you should be a dedicated, ambitious, and diligent person who works well independently and in teams.
What time of the year are internships available?
Most of our interns join us for a few months during the spring (January – June) or fall semester (August – December). We do not accept interns during the summer break.
How to apply for a psychology research internship?
To apply for a research internship, please contact us using this form. Please attach your CV and transcript to the application and explain in the message why you are interested in an internship in our lab and why your background fits the requirements.
Information to potential research assistants
If you are ambitious and determined to get involved but are for some reason not able to apply for a research internship, there is also the opportunity to volunteer in our lab as a research assistant. This option will mostly be relevant to local students at the Department of Psychology, University of Oslo, although exceptions can be made. If interested, please contact us, explain your motivation and attach your CV.