We are supervising students writing their thesis at various levels: bachelor's students, master's students (including from the Global-MINDS Program), clinical psychology students and PhD students. Below you can find more information and examples of previous research.
Are you currently a bachelor's student at the University of Oslo and want to write an empirical bachelor's thesis, in which you conduct and report a smaller research study? Writing an empirical thesis constitutes a unique opportunity to gather first-hand experience in all steps involved in a research project but often also involves more work. It is therefore smart to start planning the thesis early. Several bachelor's students that were supervised by us were able to publish their thesis in form of articles in international, peer-review journals (see examples on the right side). Please contact us if you are interested in supervision on your bachelor's thesis.
Bachelor's students who published internationally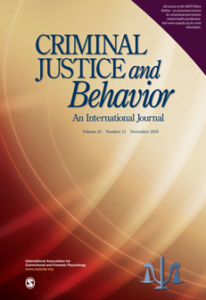 Lisa S. Myhren conducted a research project, showing that people have racially Whiter mental representations of terrorists who are said to be motivated by a mental disorder than of those who are said to be motivated by political ideology. The research resulted in a publication in the respected journal Criminal Justice & Behavior on which she is shared first author. You can read the article here.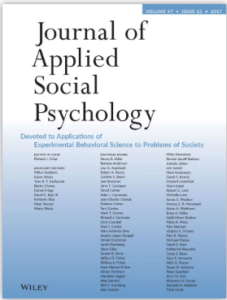 In his thesis, Ole Jørgen Johansson was interested in the social psychological mechanisms that drive prejudice toward mentally ill individuals. Using a convenient sample and a sample of medical personell and aspirants, he showed that individuals who  believed that relationships between social groups should be hierarchical (rather than egalitarian), showed the least empathy toward individuals with mental disorders and tended to blame them for their misery. His research was consequently published as article in Journal of Applied Social Psychology. You can read the article here.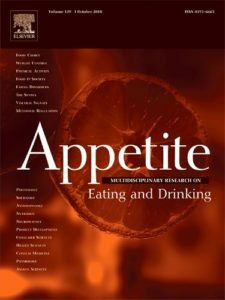 In a previous line of our research, we showed how presenting consumers with reminders of meat's animal origins can increase empathy and disgust, thereby leading to less willingness to eat meat and a higher likelihood to chose vegetarian.  A limitation of this research was that it was conducted with U.S. American participants only – a group that generally is little exposed to unprocessed meat on a daily basis. Christian Andres Palacios Haugestad collected data from Ecuador, showing that the effects of being reminded of meat's animal origins was substantially weaker among Ecuadorians. Christian is shared first author on an article that was published based on his thesis in the respected journal Appetite. You can read more here.
Master's students who published internationally
Writing a master's thesis allows students to conduct more comprehensive research projects. Especially for students who consider an academic career (i.e., who wish to take a PhD), the quality of the thesis and potential publications resulting from it can increase their chances to be admitted to a PhD program later on. To be able to conduct a compelling research project, starting early is key. If you are a master's or clinical psychology student and would like to be supervised on your thesis, please contact us.